Our puppies celebrate 1st birthday!

On Saturday 7. 9. our litter "A" labrador retriever (Aprilia Ashlee Silesian Sun x MultiCH Jaguar Jackpot v. d. Weeward) celebrated 1st birthday! Happy birthday our sweethearts!

Successful dogs from the litter:
PuppyCH Almond Ice Cream Emerald Marvel - Slovakian puppy champion
Amber Fire Emerald Marvel - BIS 2 baby at national dog show Brno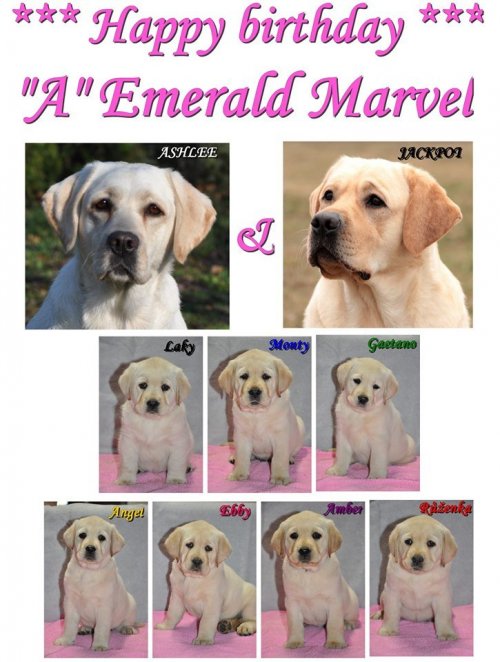 Regional Show Zetor 1. 9. 2019

judge: L. Jančík (CZ)

junior class
Silver Skydiver Best Impression
Excellent 2/5

junior class
JCH Amazing Huntress Emerald Marvel
Excellent 1, Class winner, Junior BIS (out of 40 dogs)!!!

open class
MultiJCH, PuppyCH Contact with Marvel Atagora
Excellent 1, Class winner, Regional winner, BIG 2!!!

Photogallery from dog show you can find HERE